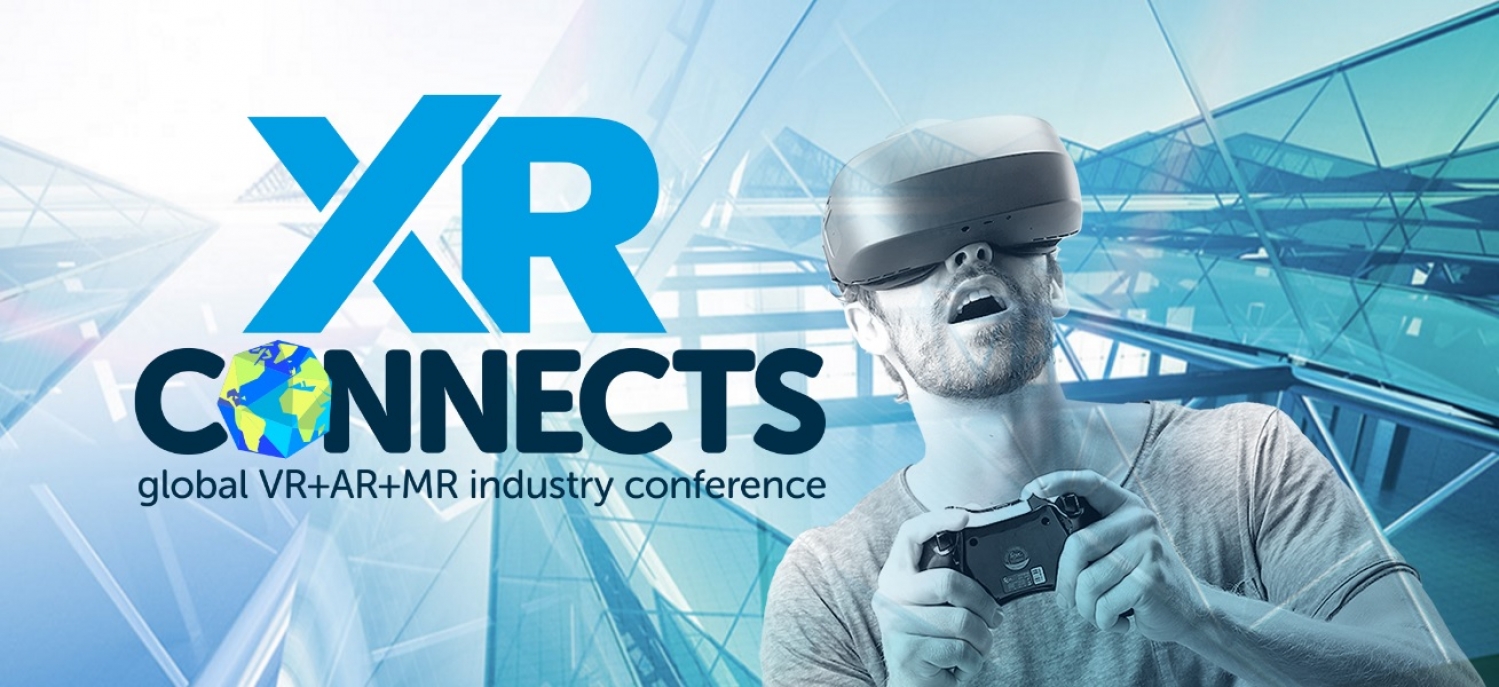 There are a lot of VR and game events that we have attended, worked or demoed at over the past couple of years and Pocket Gamer Connects has been a consistent one of the past three years. Pocket Gamer was one of the first places we ever spoke at and it's exciting that three years down the line we are both moderating the tracks. I always feel like the week of Pocket Gamer Connects is the real start of 2018. Everyone gets back together and it's a great opportunity to meet clients and meet new faces. I also saw a lot of students around the venue which was great to see.
This year, Pocket Gamer Connects was broken up into 3 conferences, united under the Pocket Gamer brand.
Pocket Gamer Connects, the original conference aimed at folks from the gaming industry.

XR Connects, catering to the immersive technology industry.

PC Gamer Connects, for developers of PC orientated games.
All three conferences took place inside of The Brewery, London at the same time. It was an interesting set up because the organisers sold tickets as "1 ticket, 3 conferences". You only had to buy one ticket but had access to any of the talks across all three conferences, this gave delegates a lot of flexibility.

There were two days of talks and panels at the XR Connects. On the first floor of the building, there was also a variety of exhibitors showcasing their work. Pocket Gamer run a competition every year called the "Big Indie Pitch" which is a great opportunity for developers and startups to start the year with a bang. There was a variety of companies speaking including PlayStation VR, AMD Coatsink, MakeReal, Global, Unity and more. We were lucky to have not just the UK represented but speakers travel from Europe and US to be apart of the event.
Virtual Umbrella were asked to moderate XR Connects. It was our job to keep the conference on time, make sure speakers were comfortable and to ensure our audience was entertained. Between Bertie and I, we decided to take a day each. Bertie would do day 1 and I would do day 2.
How did we find moderating?
Bertie: "I really enjoyed it. I was a bit nervous at first because there is a certain amount of pressure on you to make sure the audience and speakers are happy. We had a couple of small tech issues that caused some delays, during these delays I would have to improvise talking points with the speaker in order to stop things from being a bit awkward. After the first few hours, I felt a bit more comfortable and the day turned into a fun and new experience for me."
Bertie also moderated his first ever panel on investment within the industry. Which was one of the focuses for the day and brought up some really good points, tips of where to look and what is still missing.
If you want to read about Bertie's experience of moderating a panel check out his personal blog here.
I personally really enjoyed the moderating. Day 2 was a lot quieter so I had to work harder at keeping the audience engaged and ready to participate when I needed them too. However I found that it gave me the opportunity to practice asking questions on the spot and making sure that the speakers felt like they had the opportunity to say as much as they could. I think with moderating, it helps to personally know a lot of the speakers that come on stage, as you makes both the moderator and speaker feel a bit more comfortable.
Did we have any problems?
Unlike last year's event, tickets were not exclusive to XR Connects which meant that everyone could go into all the speaker rooms. This meant sometimes the room not feel as full as last year.  In the afternoon of the second day, we had a lot of influencers in the room next door which made XR Connects very empty at points. We can't influence what delegates wanted to do and what they wanted to see but we also know it can  be quite frustrating for the speakers.
Those that attended the event were not necessarily new to the industry. We had a couple of students who attended a lot of the talks but most of the time it felt like the room was filled with familiar faces. Whilst this made it harder to network, it was great to see so many industry veterans eager to support our speakers.
In regards to speakers there was a distinct gender imbalance. We did have some fantastic female speakers who attended but it felt much lower than last time. After speaking to the organisers, a lot of it was down to people being busy. I think this is completely understandable and great to know that everyone is keeping their heads down and cracking on. At least we know there are women in the industry and they're busy creating great work.
Topics of conversation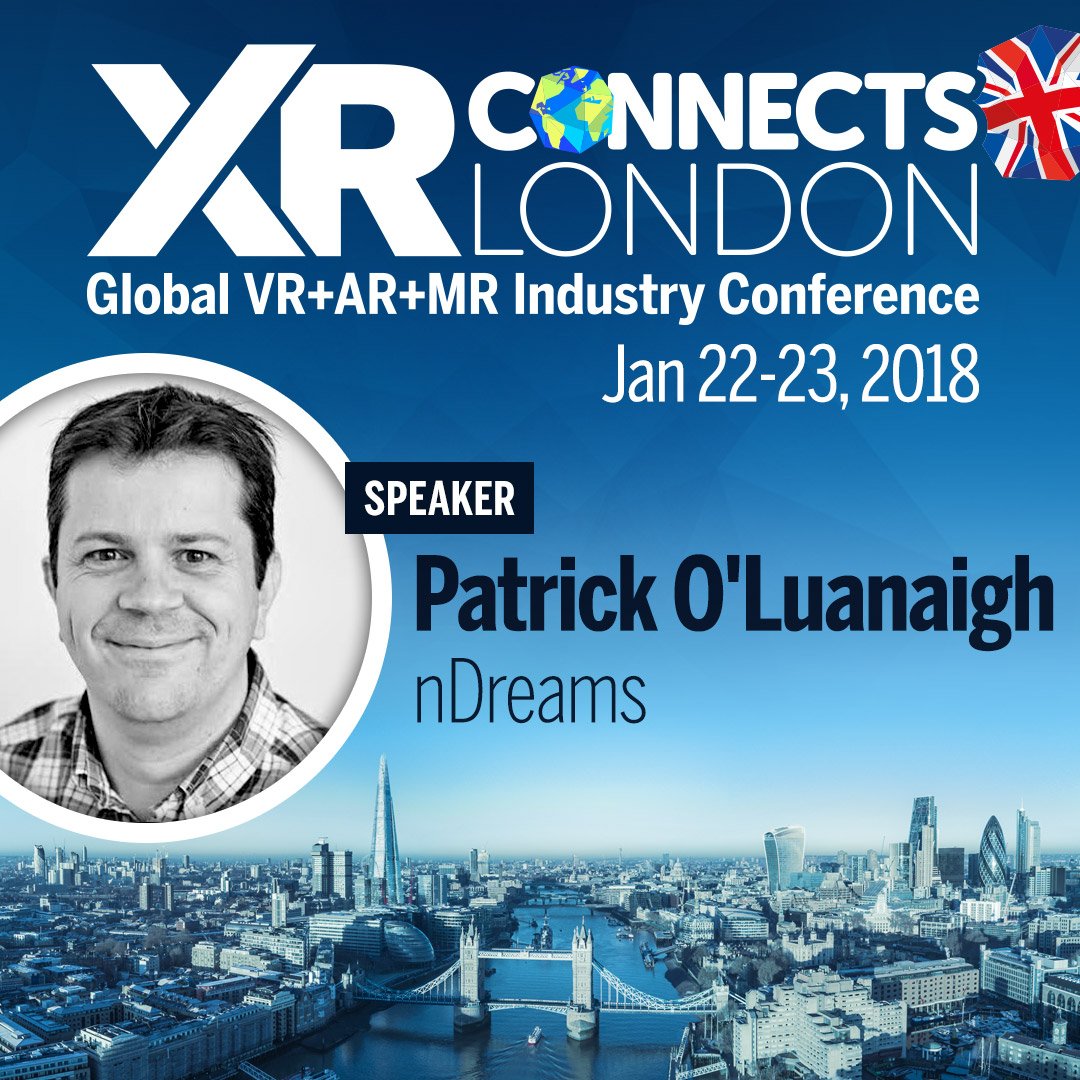 Day one started out with honest statements on where we are in the industry currently. Not all shiny and exciting, we had good conversations on money and that if you are going into this industry just to make money, you are not in the right industry.
On day 2 we had lot of practical topics which I think is really useful to know. Problems and solutions that we can all learn from. A big thing that came through a lot of the talks was that good work takes time and know that we must be patient in this industry. We should enjoy the process of experimenting and creation.
Patrick O'Luanaigh had one of my favourite talks on Esports and VR. Esports is a huge area and looking at how VR can be an asset to tournaments and events sounded really exciting.
As we have mentioned before, Bertie moderated the Investment panel. I think it was valuable to have this panel, especially with the mix of audience that attended. It's good to be able to address the problems and suggest some solutions. For a lot of startups and indie devs, investment or funding might be the only way they can stay alive in an immersive industry.
My favourite talk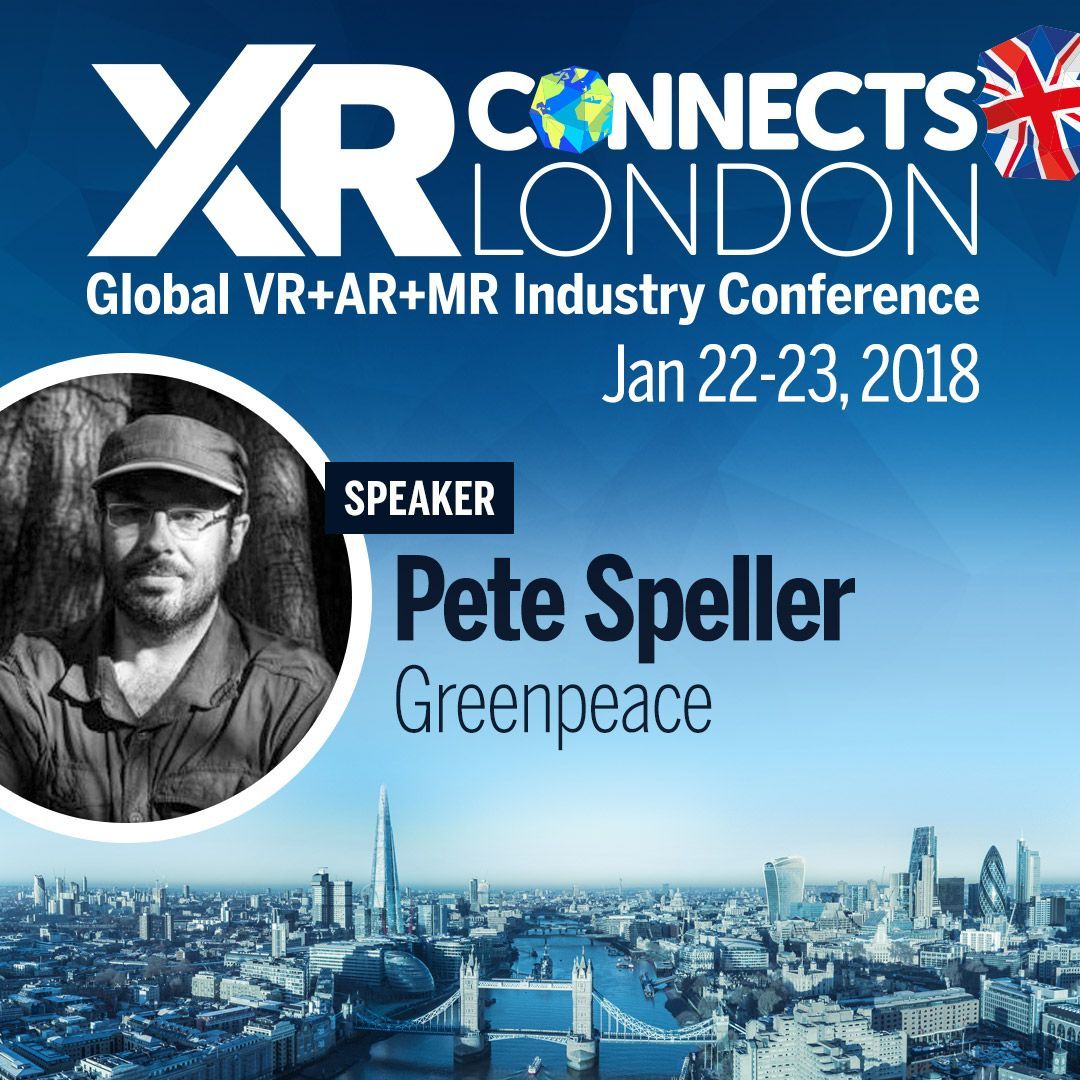 Greenpeace. Bertie and I have had the pleasure of working with The Feelies and Greenpeace and Alchemy VR. These three companies worked together to create Munduruku, a multi sensory experience about the Munduruku indigenous people who live in the Amazon Rainforest. Pete Speller from Greenpeace shared his experience from behind the scenes and really explored the development process with the audience. From problems with cameras to using a smell expert to create real smells for the VR experience.
Round up of the event?
I really enjoyed XR Connects. It was lovely to see our friends in the industry and catch up after christmas. We had some really interesting talks and hopefully the audience gained an insight into various areas of immersive technology.
We've already requested that we sign on for the next event taking place in San Francisco later this year. Let's do the whole thing again!