6 Tips For Promoting Your VR Game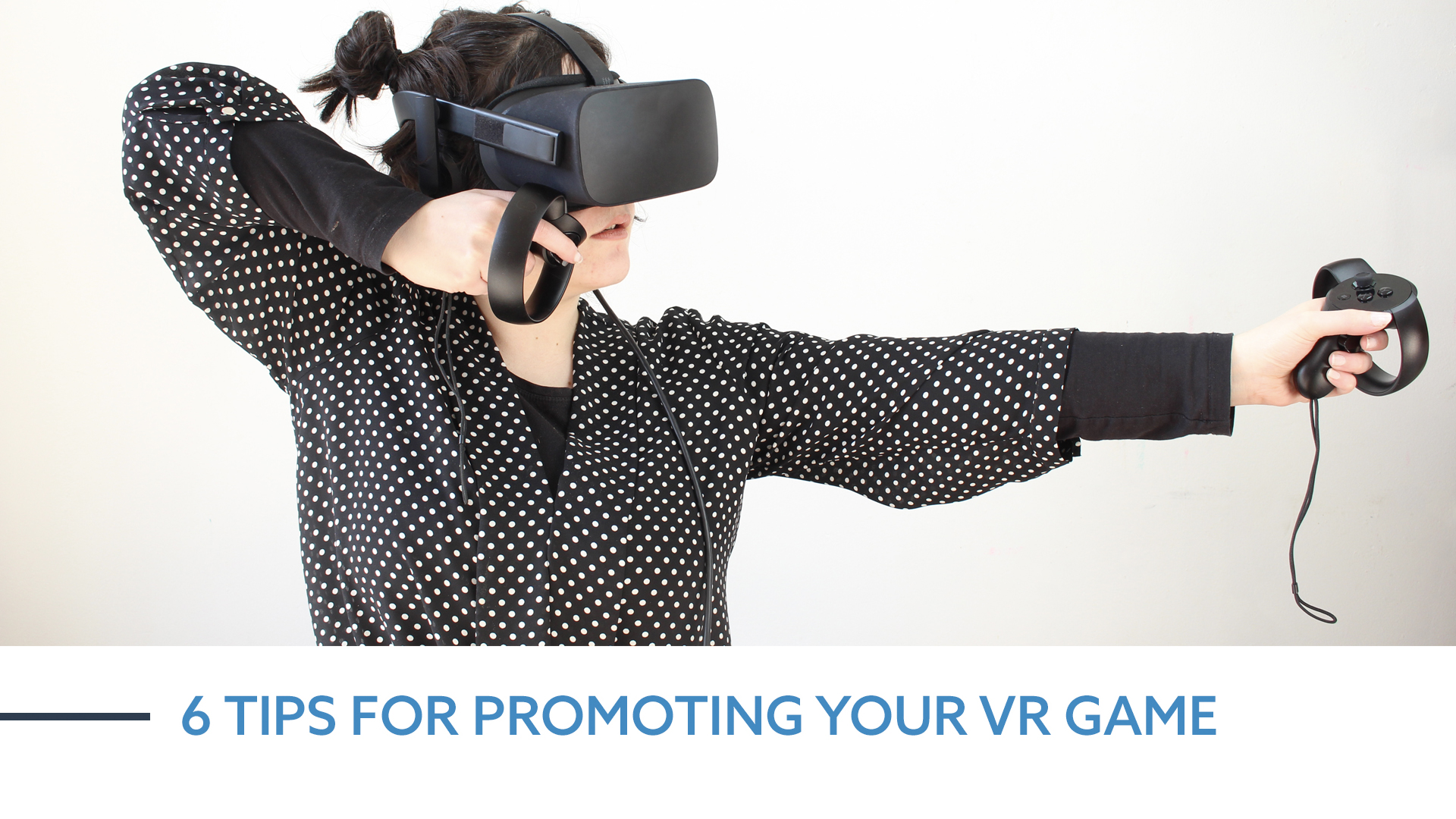 Virtual reality can be a crowded market. As the world's network of VR-specialist developers grows, 360/immersive games are becoming more and more common on game storefronts.
That's why it's more important than ever that VR studios understand how to promote their games. It's not enough to create a high-quality, 'must-have' title. To be successful, VR games need to be visible to their target market & they need to know how to convert 'maybe-I'll-buy-it' viewers to dedicated buyers/players. Studios should have a PR/marketing strategy in place early in the process, defining their product's audience, crafting their messaging, and planning out all of their promotional tactics.
Not sure where to start? Not to worry.
Below, we've put together 6 easy tips for studios looking to promote their VR game (formatted as a JPEG so you can save it to your own files for reference.) We hope you find them useful!
Alternatively, if you'd like more in-depth help from our team of VR marketing experts, contact us today via bertie@virtualumbrella.marketing. We work with companies big and small to take care of their VR marketing needs, so they can focus on doing what they do best: making great immersive experiences.