Augmentor Powered by Digital Catapult and Seedcamp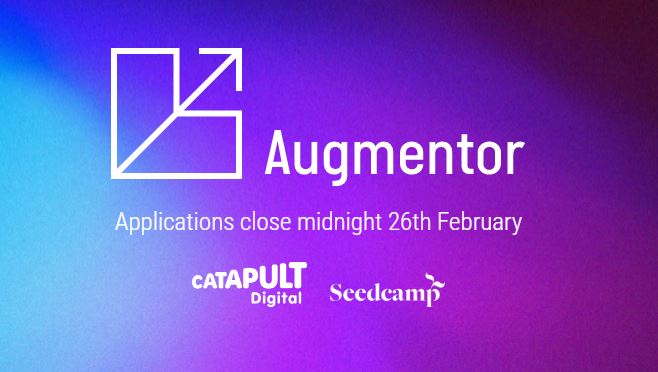 This is a great opportunity for start-up companies
Virtual Umbrella is excited to share the #Augmentor programme with our community. Managing director of VU, Bertie and I (Samantha – Client Director of VU) are proud to be mentors for this programme.
Augmentor is a 10-week equity-free programme supporting start-ups working with immersive technologies. This is a great opportunity and it should not be missed. The programme is focused on companies developing innovative and commercially-focused applications of VR, AR and Mixed reality.
Throughout our time in the VR industry, we have met many start-up companies and as a start-up company ourselves, we know how important it is to have support, especially in such an exciting industry. This programme will offer workspace, mentorship, exclusive master classes and investment opportunity; an event at the end of the programme to showcase your company to investors.
Head to the website to find out more information and of course to apply, the deadline is the 26th February so don't delay you have not got long.