Sounding the climate alarm with VR 🚨🌍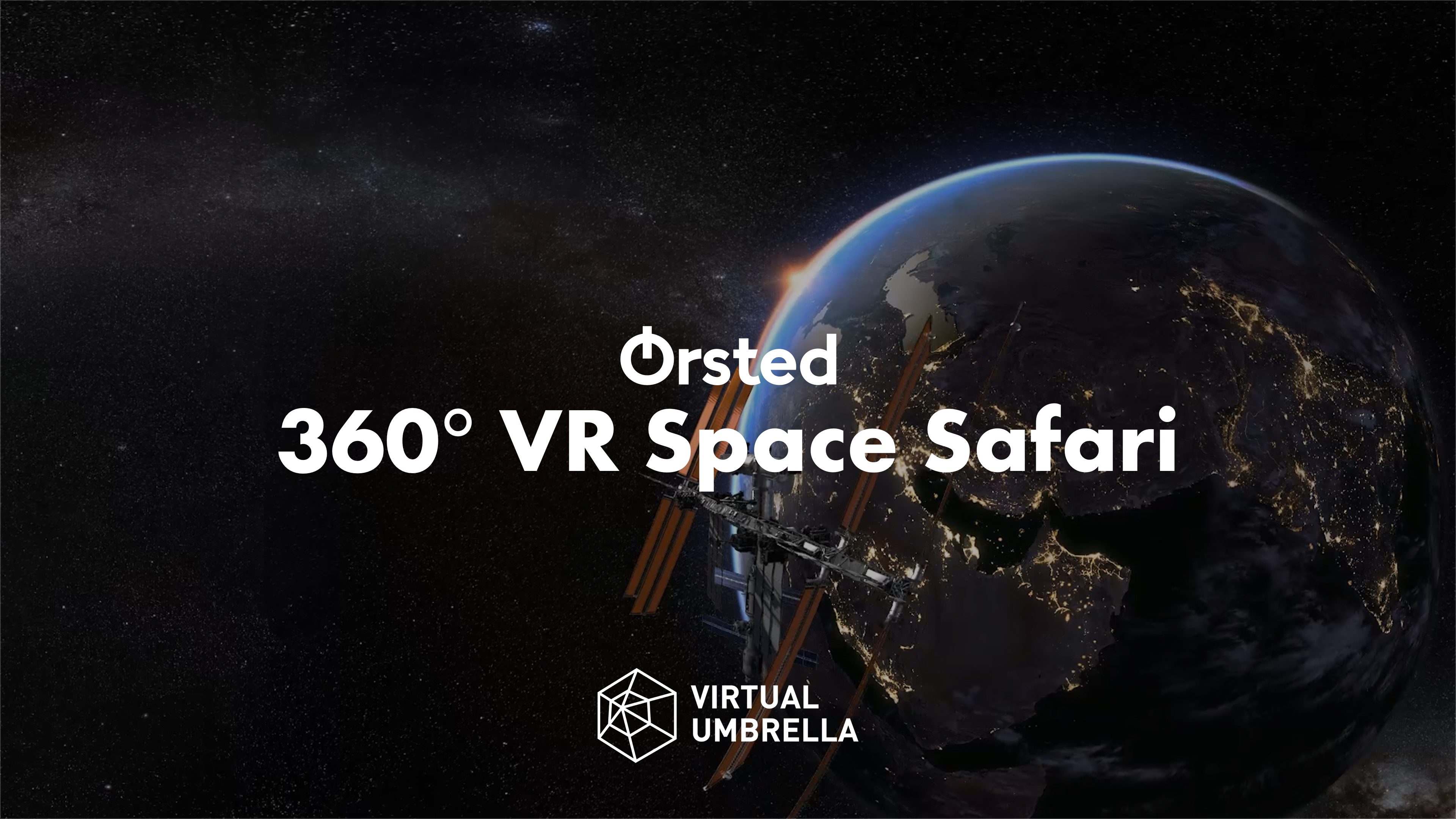 Our work with the world's most sustainable energy company Ørsted.
---
We're delighted to share the news we are working with Ørsted, the world's most sustainable energy company, and immersive studio Surround Vision on the 360 film, Space Safari. We are handling the public launch across social media and VR app stores following its world premiere at the UN Climate Summit in New York on 24th September 2019.
The experience takes the viewer on an inspiring experience travelling through space and allows them to see our home like never before. With its global appeal, the experience features narration from four astronauts from the UK (Helen Sharman), US (Mike Massimino), Denmark (Andreas Mogensen) and Germany (Reinhold Ewald).
The project aims to enable more people to experience the "overview effect", a powerful phenomenon commonly described by astronauts when they see the Earth from afar. They report a strengthened perspective of the Earth as a fragile system, and a renewed sense of responsibility to preserve and maintain our shared home.
By partnering with Helen Sharman, the first British astronaut in space, Ørsted aim to encourage people to take action on climate change by acting now and push for the world to run on green energy. 
It's widely reported that an increase in global temperatures above 1.5°C will have catastrophic effects for planet Earth, our shared home. To ensure we do not reach this critical tipping point, the world must reduce carbon emissions by 50% by 2030. But…
The world is not on track to meet this target. Energy from fossil fuels is the biggest contributor to climate change and accounts for 73% of global emissions. We need to phase out fossil fuels and create a world that runs entirely on green energy.
---
The virtual reality film is available free of charge worldwide from virtual reality content stores as well as on YouTube. To learn more, visit the Space Safari website.