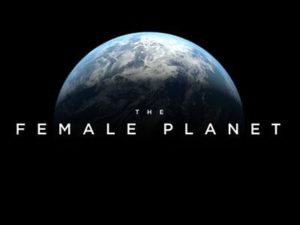 If you know me or have seen me speak on stage about this fantastic industry that we work in, you will often hear me talking about "This was created for me", content that appeals to me and my demographic. I am always on the hunt that content that really speaks to me. VR content that literally makes me scream 'YES – this is what I have been waiting for'. I have also spoken before about looking for a great example of series, letting the story continue and knowing that there is more coming. If you like short spurts of knowledge, stories, and inspiration…
As a young entrepreneurial woman, I want to be inspired and eagerly look for content within VR that does that. If you are like me, then I would recommend checking out The Female Planet.
The Female Planet is a new VR series from Google VR and Surround Vision. This series explores five extraordinary women with careers in science, technology, sports, and the arts. You can follow them as they take you through their day to day routines. This experience gives you a glimpse inside their workplaces and you get to hear why they chose the paths they are on now.
I am big fan of Surround Vision, it's great to see them working with Mary Matheson too. It might be because this industry feels like a big family, but I always love seeing companies grow and develop. (Feeling like the proud mum cheering on from the sidelines).
---
"If I can see it, I can be it"
I asked Mary about this fantastic new project and why she is excited by it: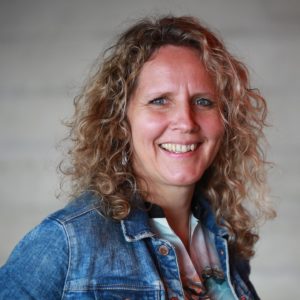 "I'm a total advocate of "If I can see it, I can be it", which means that if girls and young women can see other women in any role in life they will believe those jobs will also be open to them. The Female Planet aims to immerse viewers in the lives of successful women and therefore open new worlds to young women everywhere. The idea is that by widening the pool of female role models visible to them, it would normalise female leadership in all walks of life.

This series is very close to my heart and I suspect to the hearts of most women. As a young woman starting my career as a foreign correspondent in the 1990s, I had to deal with older men expecting me to do their typing for them, and male interviewees sexually harassing me.
When I tell other women about The Female Planet, they all have similar stories about how obstacles were thrown in their paths to stop them fulfilling their dreams and potential. They are so proud to hear about these amazing women in our series who have not only overcome barriers but have blasted through them and blazed a trail for other women to follow."
---
"This was created for me"
The Female Planet is one to keep an eye out for. I hope that it really does inspire other women and, as Mary says, allow them to believe they can achieve what they want and are allowed to have the jobs they want. This industry allows us to really change the way people think, approach difficult subjects and inspire. Let's continue to create content that "was created for me".
---
How can you see it right now?
You can use Daydream view or Cardboard.
More episodes will be coming soon keep an eye out for them.
Go and support Surround Vision, Google VR and Mary on Twitter. Tweet the love.