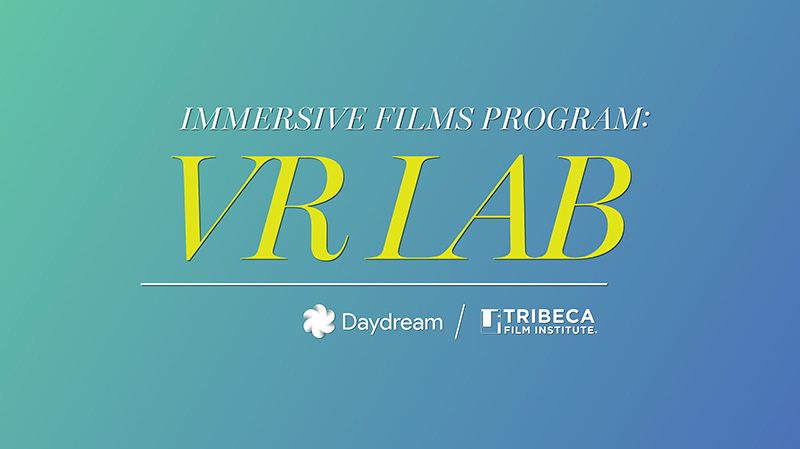 The Tribeca Film Festival 2018 are ramping up their already impressive immersive offerings this year with a new VR film programme, titled VR Labs.
(If you don't want to read the blog and just want to apply, click here!)
Created alongside the team from Google Daydream, this new initiative aims to support creators in developing new VR experiences around the theme of 'The Five Elements of Nature'.
First realized by Ayurvedics in ancient India, these elements; earth, air, fire, water and space offer up a wealth of opportunities for creative interpretations. The team are looking for entries that thematically explore the issues of our time, climate change, politics, futurism, or alternatively any topic they are passionate about, as long as they are framed through the lens of nature. They will also be looking for experiences that leverage new advances in immersive technology to surprise and thrill the viewer.
The team are looking for five teams to support, and have some fantastic prizes up for grabs for the winners. The awards include $40,000, access to new generation Google Jump-enhanced Yi Halo camera for the duration of their shoot, a two-day training lab in New York City and technical and post-production support from the Jump team at Google. Having access to top level professional support like this is an amazing opportunity in itself, this is a competition you won't want to miss.
You don't have to be a top-flight dev in order to be in the running here, Tribeca are looking for people from all backgrounds to apply, just make sure that you have a solid team around you. Remember, audio teams and producers are equally as important as writers, directors and developers. For practical reasons, this is primarily aimed at teams in the US, although kit can be exported abroad, subject to certain conditions. More on this can be found on the VR Labs FAQs page.
The deadline for applying to the competition is mid-June of this year, with the winners being announced in July and the training lab occurring at the end of July. The online application form can be found on the Tribeca VR Labs homepage.