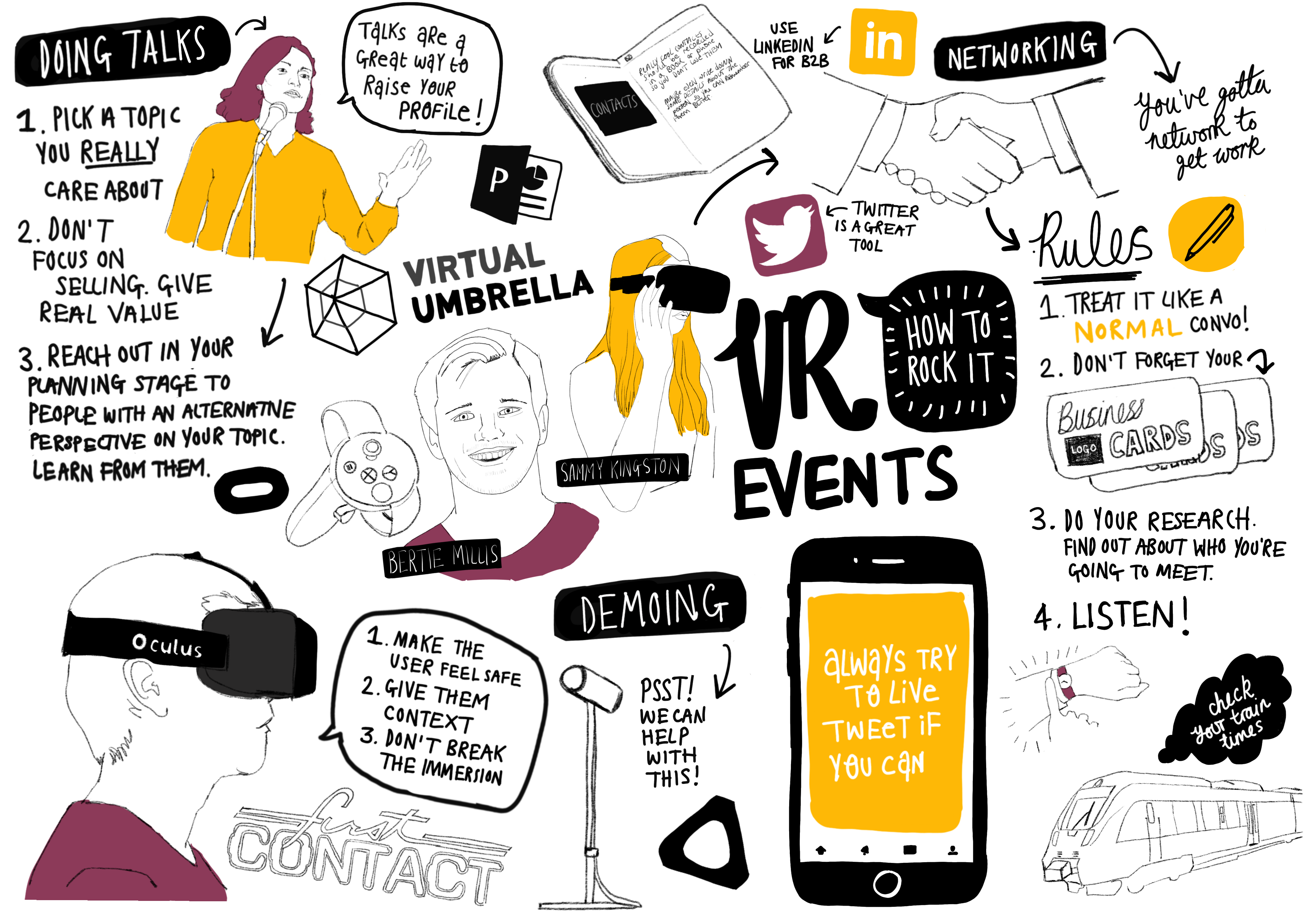 This month, we're focusing on VR events and how you can rock it.
Over the past three years, we have been involved with a number of events from running festivals for a month, in-house workshops to running stands at VR conferences for our clients in the UK, Europe and US.
Demoing VR (The important one)
Make the user feel safe.
Give them context.
Don't break the immersion. (This includes not letting their friends poke them because they think it's funny.)
Be there if they need help.
When required, let them decompress and talk afterwards.
---
Doing Talks 
Pick a topic you really care about.
Don't focus on selling, give value.
Reach out to people in your planning stage to people who have an alternative perspective on your topic. Learn from them. Or even share the stage with them.
When it comes to panels, if the stage is looking a little or all heavy on one gender, why not reach out and see if anyone else would like the opportunity to be involved.
---
Networking 
Treat every conversation like a normal conversation. Just because somebody is an executive, it doesn't mean they're not a normal person too.
Don't forget your business cards (if you do, follow them on Twitter and tell them you are).
Do your research. Find out who else is going? (This will save you time when you get there and will allow you to figure out if the event is right for you.)
Remember to listen, it's more important than talking.
Check out our handy infographic – all you need to rock your next VR event. If you click the image it'll get bigger.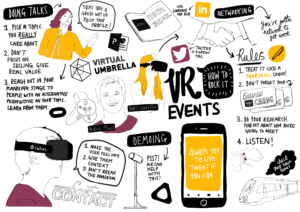 Need help at your next event? Not sure if a show is right for you?
Before you spend thousands of pounds on a crappy shell stand for no return on investment, give us a call or email us.