National Winner New Business – Venus Awards 2016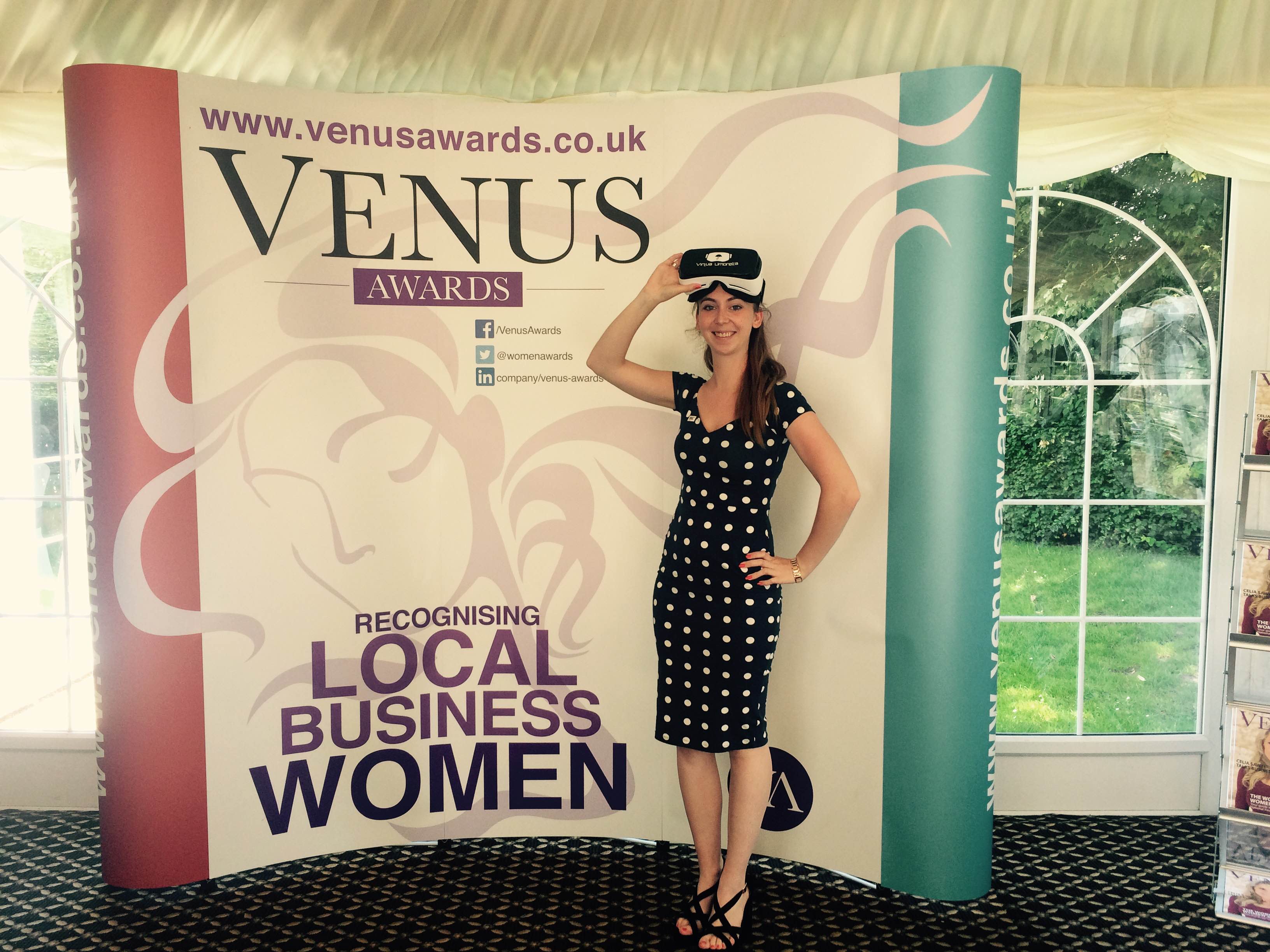 Last Thursday was the day, all the regional winners of the Venus awards 2016 had been waiting for. The Nationals. In a beautiful hotel in Basingstoke, all the regional winners got together to spend an afternoon celebrating and networking.
I was over the moon when I won the New Business awards for Southampton earlier in the year. It was a fantastic evening. The journey has been incredibly rewarding and have met so many great ladies who I might not have met otherwise.
Bertie and I spent the time at the nationals talking to lots of people about Virtual Reality and our plans for Virtual Umbrella. We also got to chat to the great photographers about 360 cameras, of course we had the Samsung 360 with us, so gave them a quick demo.
I am super excited to announce that at the event, I become the national winner for New Business. I can't believe it. Running Virtual Umbrella has been one of the most exciting times of my life, it really is worth it. I believe that if you truly love what you do, you will never work a day in your life.
I must say a huge thank you to the Venus Awards for an amazing journey. Thank you to all the sponsors involved in the event too, massive thank you to Rothmans in Southampton. I am incredibly honoured and proud to be a national Winner. I hope that more women will be inspired to do what they want to do in life.
Check out the Venus Awards website if you want to find out more.