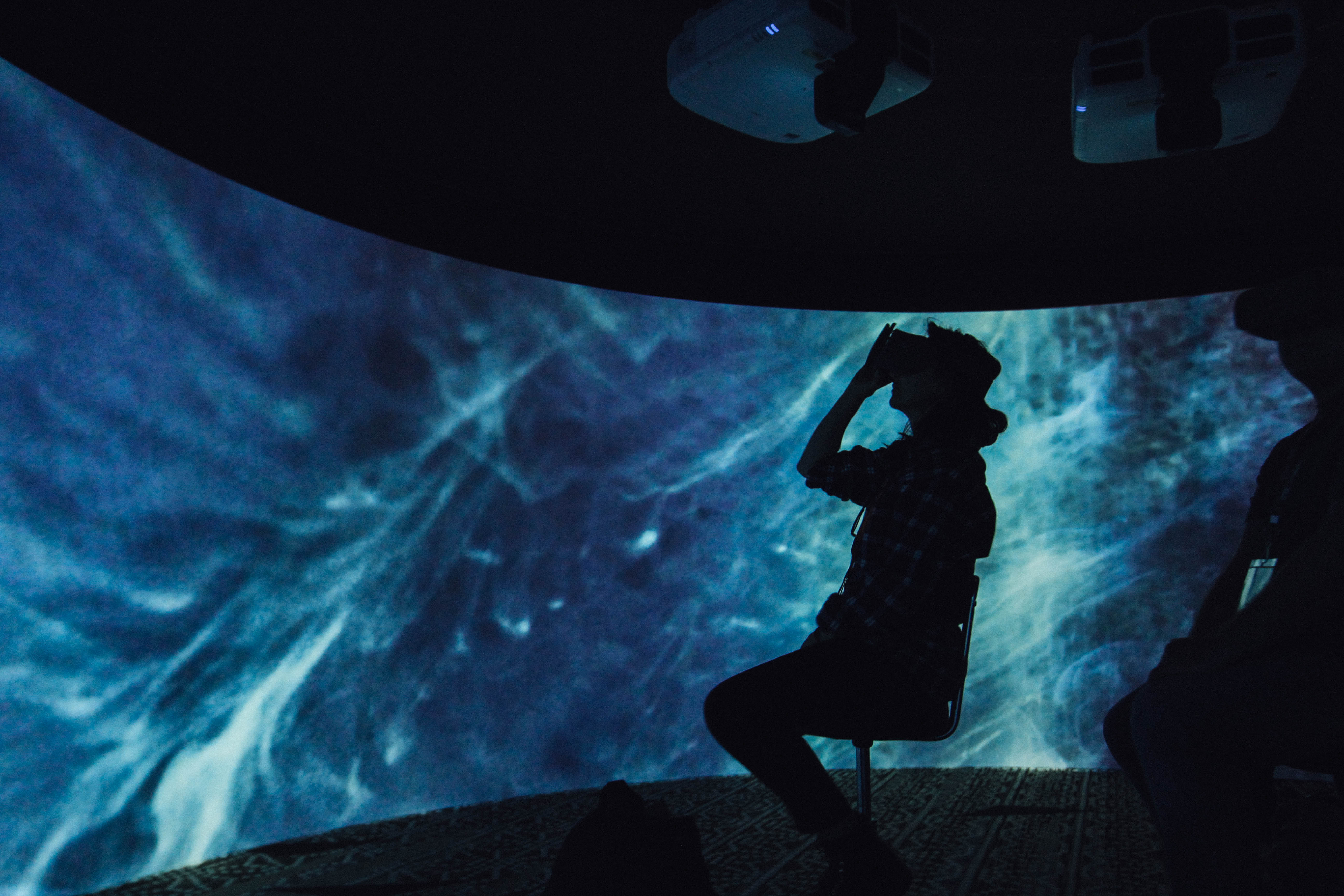 This year at SXSW, the annual music and technology conference in Austin Texas, VR & AR experiences took centre stage, showcasing an industry that is growing exponentially and maturing beyond a technological novelty. VR is becoming a force to be reckoned with, on a par with more traditional creative mediums.
Our Managing Director Bertie recently returned from running one of the largest installations, Beethoven's Fifth from the UK's Philharmonia Orchestra at the VR Cinema, SXSW's VR showcase. He has some fantastic insights to share on what he experienced there, providing a glimpse into the future of VR as a medium as well as some tips on running a successful installation.
What VR trends did you see this year in Austin?  
Virtual and Augmented Reality were no longer buzzwords at this year's SXSW. Instead they formed a formidable part of the programming, with an agenda that stretched across the interactive and film schedules of the festival. Additionally, we saw immersive technology being showcased as a viable challenge to current technology, rather than just as a gimmick. We saw companies such as Bose show off their Bose AR glasses which use augmented reality audio rather an augmented display.
What kind of activations attracted the most interest, and why do you think this is?
The Virtual Cinema garnered a lot of attention from delegates and I think this is because there was a much larger focus on installations rather than demo booths. Having an installation means the experience begins at the moment you set foot in the door, rather than when you put on the headset. We had installations from the likes of MeowWolf, Philharmonia Orchestra, StartVR, PictureThis Productions, Emblematic Group, Vice and many more. Some of the set design was fantastic.
What lessons did you learn managing a large-scale installation? Any insights to share?
I spent most of my time running Beethoven's Fifth from the Philharmonia Orchestra, this was the second largest installation in the Virtual Cinema. I believe the most important thing we learned was just how important it is to have the right processes and setup. On the first day we were figuring things out, and this lead to long turnaround between viewings. By the third day we can turnaround down to 4 minutes. Having your chargers in the same room as you makes everything so much faster, as does having adequate air conditioning to ensure phones don't overheat and a well rehearsed introduction to give your guests context.
How have current advances in VR technology made it easier to showcase, better for attendees?
The usability of VR still needs improvement. A lot of thinking goes into the experience and visuals, but not necessarily the user experience. We were fortunate to be using a bespoke piece of software that provided us with synchronised playback. We were also using SubPac tactile devices, which are great for enhancing the guests experience, as it allows them to physically feel the experience, in addition to watching it.
SXSW is often seen as a harbinger of creative trends, and the normalization of VR as a medium here is a very good sign for the industry as a whole. It's a sure sign that immersion is going mainstream and moving away from the hype and media distrust that plagued its formative years.