Re-branding Virtual Umbrella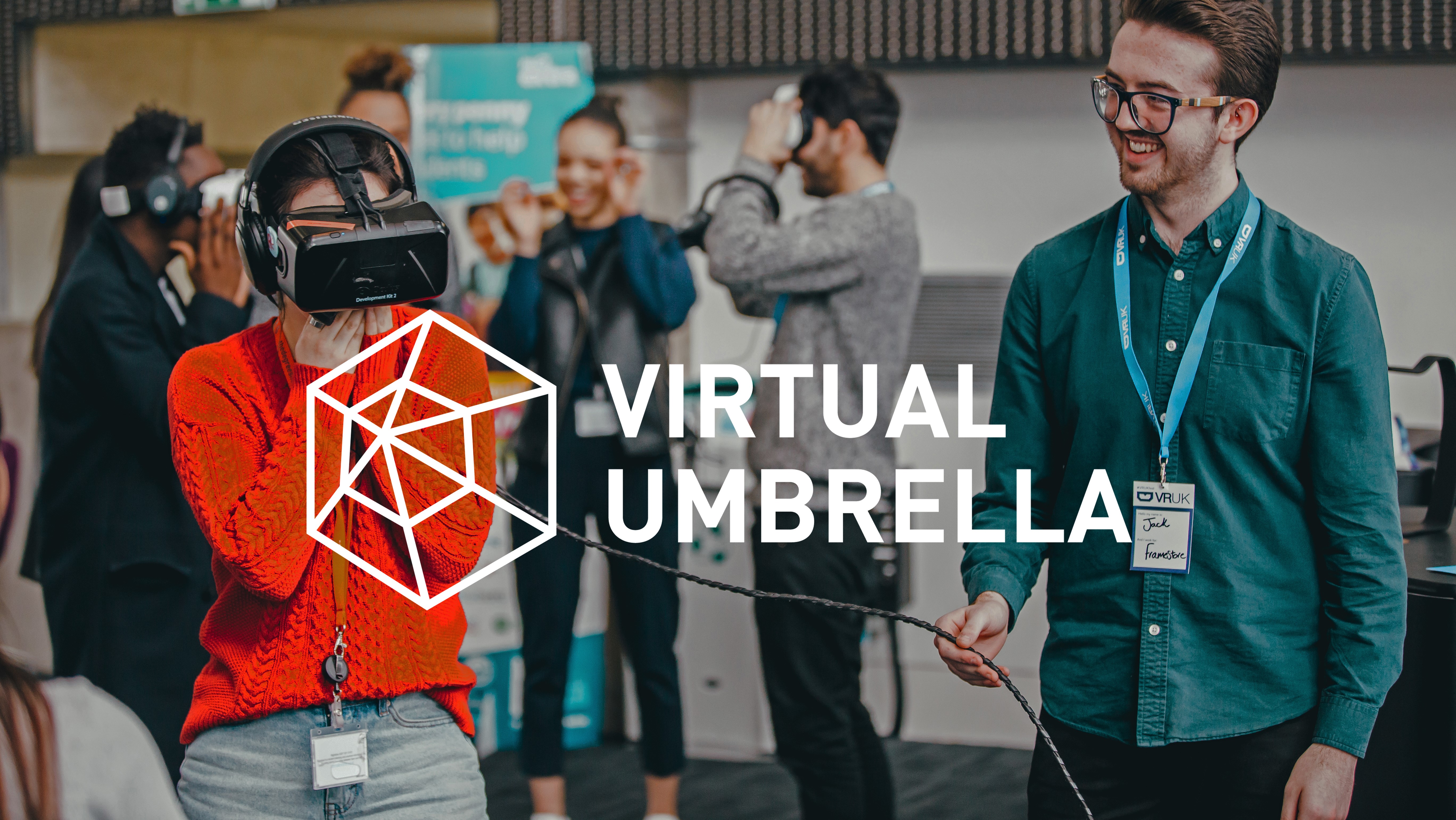 My business partner Samantha and I founded Virtual Umbrella in early 2015. This was the first time we had both built and run a functioning company. In the last 18 months, I am incredibly proud of our achievements and journey that we have been on to get to where we are today.
We both wanted to start Virtual Umbrella because we shared a passion for the virtual reality industry. We wanted to be a part of a growing innovative industry that we both believed in.
In 18 months, we have grown from two people working in cafe's and kitchen tables to having incubation space in London to then opening our first office in Southampton only a couple of months ago.
We will be updating our brand identity on the 17th November. Moving away from our image as a two-person start-up, the re-brand emphasises our new position as a larger, more expansive and professional competitive marketing agency specialising in virtual reality.
Re-branding? Why now?
We have grown rapidly alongside the industry and we feel that this is the right time to reflect this journey. We are extremely excited for 2017 and where the industry will be going and we can't wait to be a part of it, bigger and better than before.
"The re-brand reflects Virtual Umbrella's commitment to high-quality services for their clients in the virtual reality sector, communicating their professionalism and creative flair. The updated tag line 'Building brands in emerging technology'. Also helps to better promote virtual umbrella's pioneering attitude towards new technology, helping to foster innovation in the entertainment and corporate industries alike"
Successes
Clients

– in the past two years we have worked with some incredible clients and worked on some great projects. We worked alongside Nokia for their UK launch of the OZO camera, Merge VR, Riverside Studios to create the Edinburgh Digital Entertainment Festival, Imagination, Ravensbourne with VRUK and the BBC.
Awards

– In 2016 we received several awards and nominations including our first agency award. We won the New Business award for Southampton at the Venus Awards and won the New Business award at the Nationals. We are a part of BIMA 100, and apart of Grant Thornton's Faces of a Vibrant Economy.
Business growth – We opened our first office in Southampton only a few months ago. We have begun

building our internal team, our values and global services. We have worked with companies in Europe and US, we now want to increase this.  
New logo and our ethos
Our new logo was designed by Cubicle ninjas, the digital and design agency that also built and designed our website. We love working with Cubicle Ninjas, they have such incredible creativity and drive and we feel honoured to have worked with them this year. If you haven't already check them out, we highly recommend them.
We've always had the ethos of 'doing work we are proud of and delivering great value to our clients' but it's never been formalised… till now. Here it is in writing – we can't back out now!
Hopes for the next 12 months
We hope to grow the VU family (team) and work with great companies and build more partnerships with inspiring VR companies. Continue to grow and stay a honest, hardworking and creative company that people want to be a part of.
We have to say a massive thank you to all our clients, the VR community and our friends who have supported us along this journey.