Talking Virtual Reality at B-Reel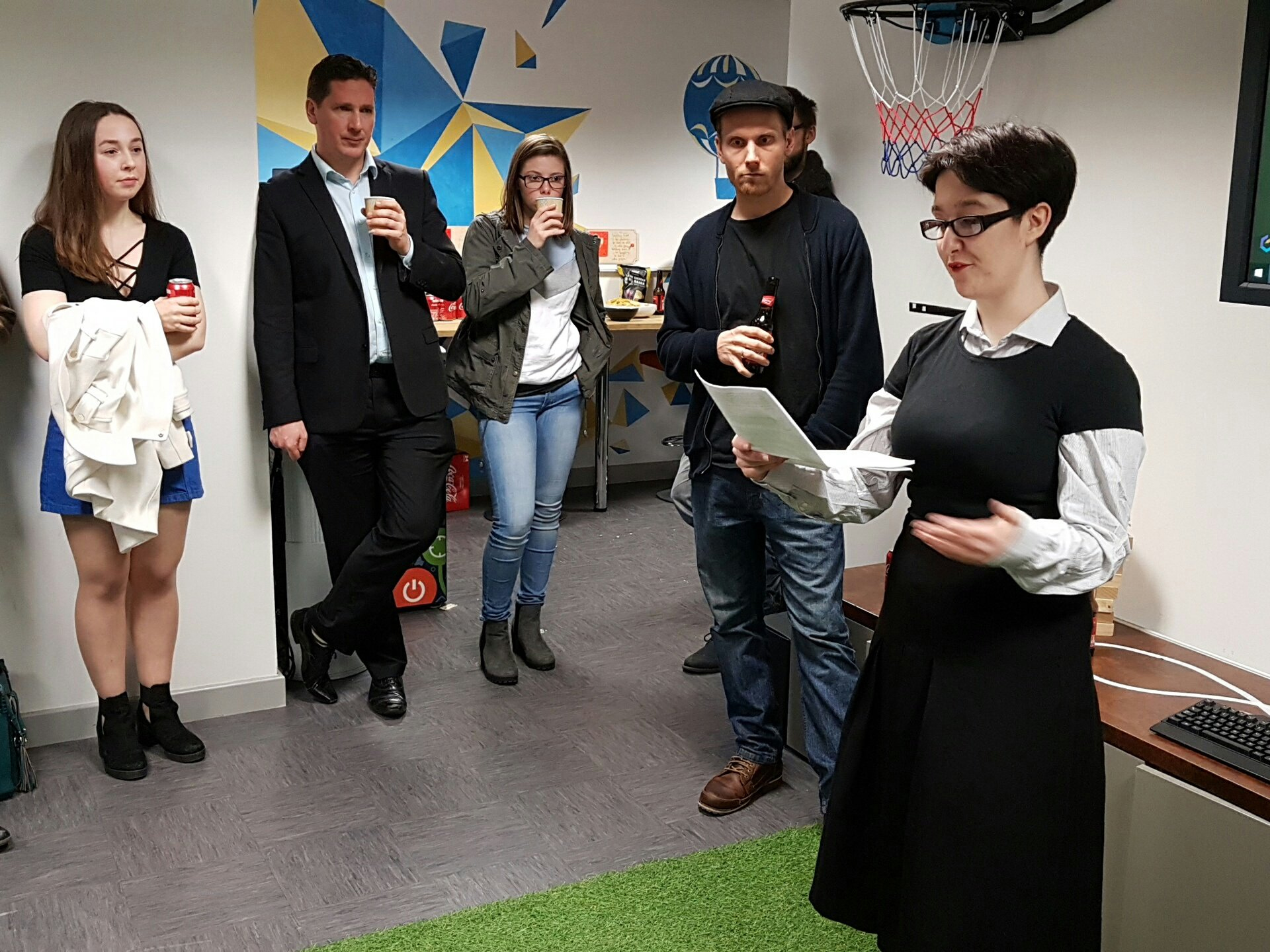 Last week, I was delighted to present a short talk on VR at the B-Reel event in Bournemouth, hosted and supported by White Lantern Film at the badass co-working space and innovation-wonderland, Eagle Labs.
Approximately every three months, the B-Reel community gathers to network, chill out, and discuss the latest trends in the film industry. This time, it was Virtual Umbrella's job to highlight the growing role of VR entertainment, as well as to analyse the key differences between the narrative language of cinema, and that of virtual reality.
"When I was thinking about delivering this speech to a room full of filmmakers, film fans, actors, directors, producers, the thing that I couldn't get out of my head was this idea of the "frame".Whether you work on camera or off, it's pretty much the one thing that remains consistent. Your work is always going to be displayed in that rectangular shape – through a camera monitor, a cinema screen, a tv screen, an ipad screen, whatever. And you're always going to have control over what goes into that frame. What can the audience see? Which characters are visible? Is it a close up? A two-shot? A wide.Now, in virtual reality, the complete opposite is true. By operating in 360, it takes the whole of idea of traditional framing and pretty much throws it out of the window."
– Lily Adams, VU Marketing and Events Team
The evening was a huge success, and we were chuffed to see so many attendees inspired to try out the HTC Vive VR experiences laid on by the Eagle Labs team, including 'The Lab' from Valve, and Google's 'Tilt Brush'. For some, it was their very first time using virtual reality technology, and we couldn't be happier to have facilitated their first steps into the VR community.