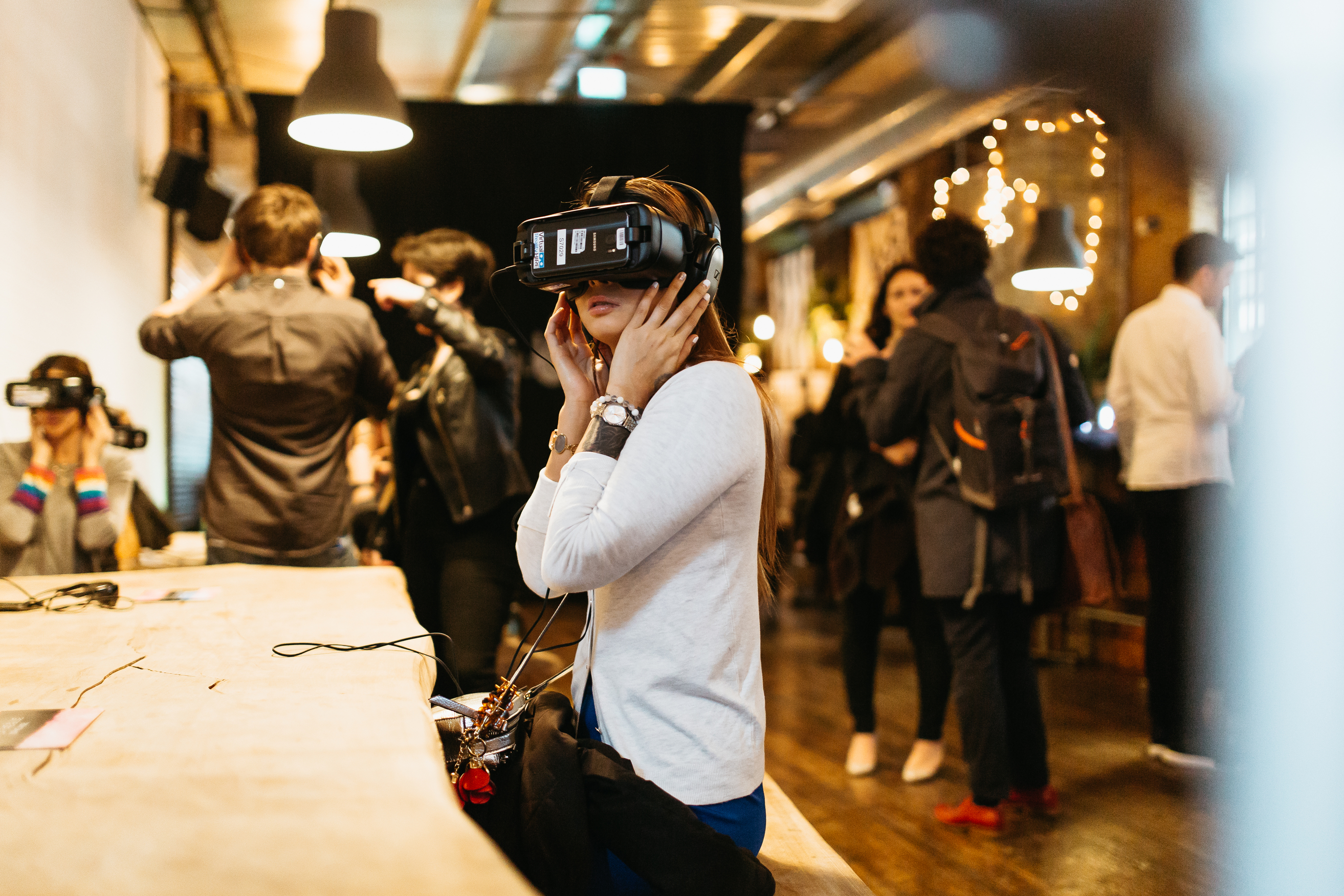 For those who don't know – Kaleidoscope is a worldwide community for VR creators to explore the art and science of virtual reality. Holding quarterly showcases across the globe, it brings together local innovators to share their work, find collaborators, and experience the official selection of ground-breaking new projects.
Last month, Virtual Umbrella was proud to be a central part of that process. On March 29th, over one-hundred virtual reality enthusiasts and professionals gathered at Juju's Bar and Stage in London for a selection of VR talks, showcases, and demos as part of Kaleidoscope Vol.II. Masterminded by VU's very own Bertie Millis in his role as Kaleidoscope London Community Director, speakers included Surround Vision's Erfan Saadati, VR City's Darren Emerson, Marisol Grandon & Simon Davis from Unfold Stories, as well as the incredible Alexander Asen from the UN Convention to Combat Desertification.
Full Speaker List:
Erfan Saadati – Surround Vision
Alexander Asen – United Nations Convention to Combat Desertification
Marisol Grandon & Simon Davis – Unfold Stories
Darren Emerson – VR City
Grace Boyle & Pete Speller -Feelies / Greenpeace
Oluwaseyi Sosanya – Gravity Sketch
Across two rooms of our cozy Shoreditch venue, the selection of Samsung Gear, Oculus, and Vive headsets also allowed visitors to experience a range of VR experiences for themselves – all carefully curated by the Kaleidoscope team. We're particularly proud to have hosted the European premiere of 'Life of Us' – one of the world's very first VR experiences to place multiple people inside of a shared virtual space, telling the breathtaking story of humanity's evolution from protozoa to tadpole to homo sapien and beyond.
"Part social experience, part evolution simulation, part wackadoo psychedelic freak-out joyride, Life of Us is charming, thought-provoking and just plain silly."
(Upload VR, 'Breathe Fire and Grab Monkeys with Your Friends in Life of Us')
"Sundance titans Chris Milk and Aaron Koblin are pushing the boundaries of VR once again with their VR installation Life of Us"
(VR Room, 'Life Of Us' Proves VR Can Be Social')
We had such a great evening!  The Kaleidoscope showcase has a variety of great content and we love showing it in London!
Our sponsors:
We would like to give a huge thank you to our Gold sponsor, Virtual Reality Hire, for supplying the equipment for this event.


We would like to thank our Silver sponsor, Mutiny Media, for filming the event for us. Videos coming very soon to our YouTube channel!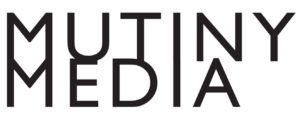 We'd like to give an enormous shoutout to our Bronze sponsor, Inition.


And finally – we would like to give a warm thank you to Nvidia for assisting us with hardware for the evening.

We're also totally over the moon with the epic pictures of the evening, supplied by Ryan Winterbotham.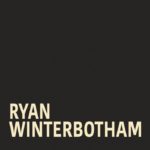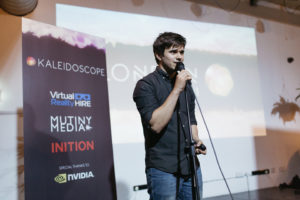 Bertie Millis introduces the Kaleidoscope Showcase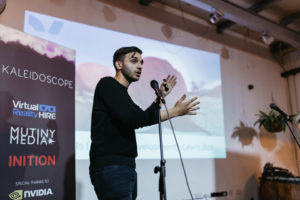 Erfan Sadaati of Surround Vision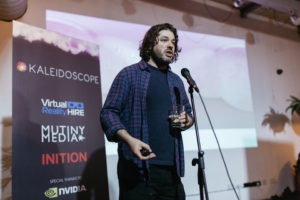 Darren Emerson of VR City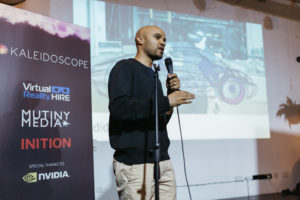 Oluwaseyi Sosanya of Gravity Sketch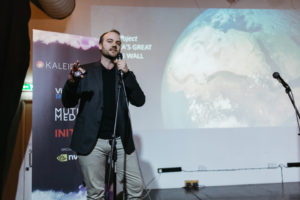 Alexander Asen from United Nations Convention to Combat Desertification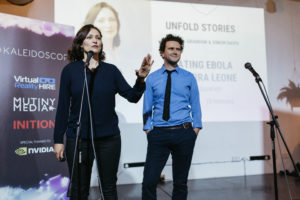 Marisol Grandon & Simon Davis from Unfold Stories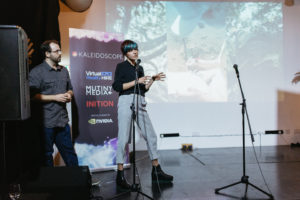 Pete Speller from Greenpeace & Grace Boyle from Feelies