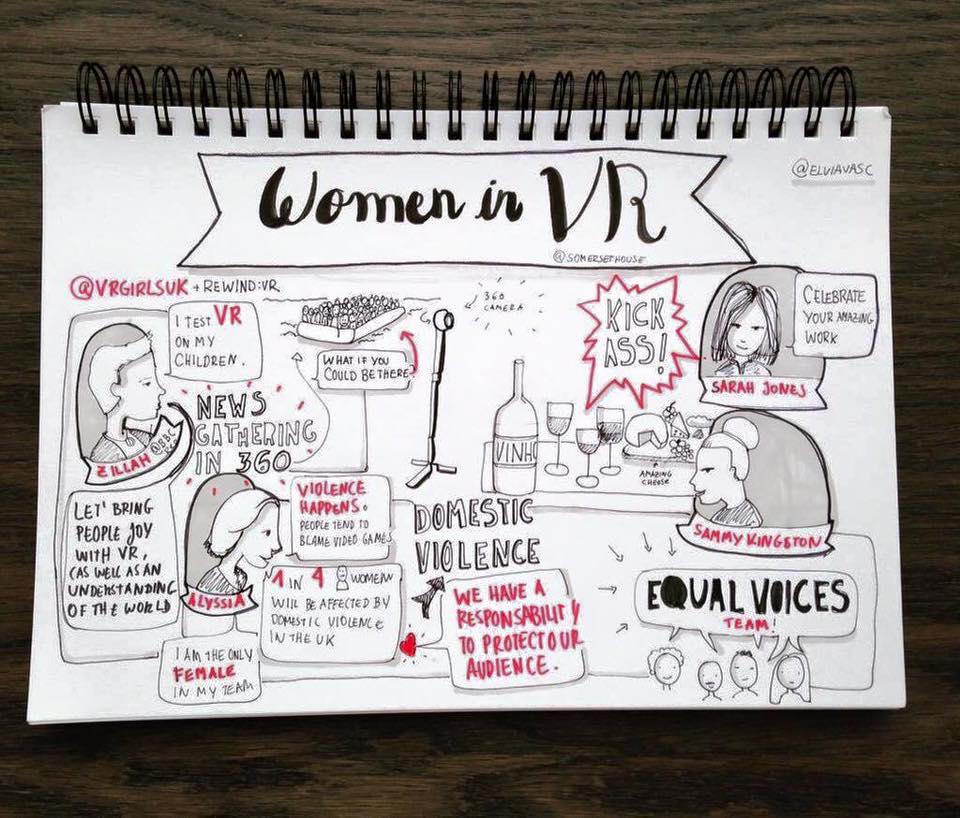 October has really been a super busy time in the VU world, alongside all the exciting VR announcements, PSVR release today, Google Daydream and of course Oculus Connect 3 last week. Bertie, our managing director was lucky enough to head out to San Jose to attend #OC3 this year. Update on his visit is coming soon.
Back in London it has been a super packed week of events for me while Bertie has been in the states. Last Thursday alongside Sarah Jones, we hosted our first VRGirlsUK meetup at Somerset House. We wanted to have the opportunity to bring together a bunch of awesome women to chat about their experiences and have a drink. Sarah and I invited Zillah Watson from the BBC and Alyssia Frankland from Breaking Fourth to speak to our group about what they are up to currently in the industry.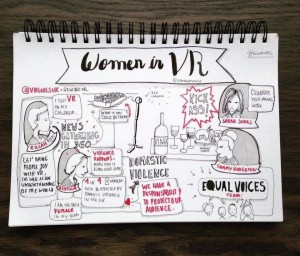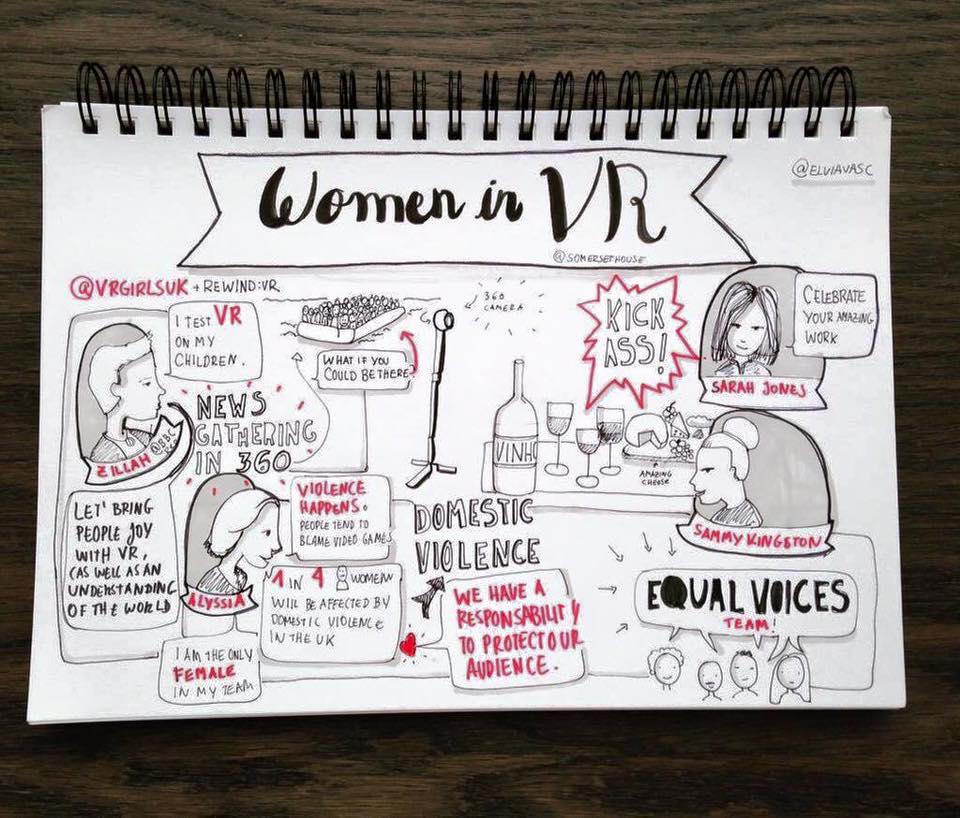 Check out this awesome sketch by @Elviavasc .. from the evening
I had such a fun evening networking and chatting to some great people. I really want to give as many people in the industry a platform to talk and I really enjoy these kinds of networking events. Big thank you to everyone that joined us.
If you want to learn more about VRGirlsUK or want to find out about our next event, follow us on Twitter: @VRGirlsUK or you can now find us on Facebook too.
#GeekGirl Conference 
On Saturday 8th I was invited down to the GeekGirl Conference: The way we are wired to moderate a VR panel on the future of virtual reality and what life could look like in 2036. I was joined by Alyssia Frankland, Kim-Leigh and Luciana Carvalho Se, three great women concentrating on very different areas in the industry.  You can watch the VR panel here from Twitter.
One thing I loved about preparing for this panel is that I truly believe we have a level of responsibility working in the industry to lead it in the right way…
I managed to spend the whole day at the conference and had such a great time. There were two panels that I was really interested in, one on diversity within tech and the #sextech industry. These are two areas which I find most people don't always want to talk about so it was great to see both of these areas being given a platform to discuss. Hats off to GeekGirlMeetup – I learnt so much and my eyes were really opened, that I spent most of Sunday researching more about the speakers and topics.
A couple of weeks before the #GGM16 I was interview by the lovely GeekGirl Cathy on her podcast, if you want to listen in to our chat find it here: and if you want to know more about GeekgirlMeetup I would recommend follow them on twitter.
How to break into the VR industry – Somerset house & Rewind
On my Monday night I headed back to Somerset for a VR panel on 'How to break into the VR industry' hosted by Rewind VR. It was great to talk about skills and experiences that you would need for jobs within the industry. With an industry like VR, software and headsets are continuously changing so one of the best pieces of advice I would give, would be willing to have a explore having a broad variety of skills. We also discussed questioning why you want to work in the industry, do you want to design, create or look for innovator companies, this will help you when looking for the right job for you.
Don't just apply because its VR. There are still the day to day jobs that need to be filled.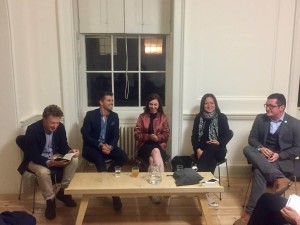 The next event that I am speaking at is in Bournemouth at the Open Sauce event on the 20th October, if you fancy coming to the sea front and listen to me talk about my journey into the VR industry.