Meet our new intern, Amber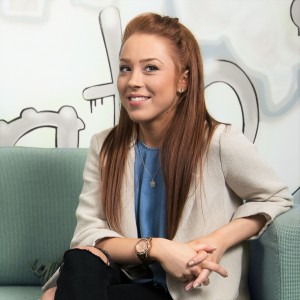 Hey! I'm Amber. I'm jumping on board the Virtual Umbrella team as an intern for a short while before heading back to Bournemouth University in September to complete the final year of my Marketing degree.
I first heard of Virtual Umbrella in May when I attended an industry event in Bournemouth called 'She Who Dares Wins'. Where Samantha, among a lineup of other hugely motivational and passionate ladies working in the tech and digital industries, spoke of their success and how they got to where they are today. I was inspired by Samantha's ambition and passion for VR, and although I was already intrigued by the idea of virtual and augmented reality, hearing Samantha talk so positively about it made me want to find out more and get involved myself.
During my year out of University, I have been working in the Marketing industry with a focus on technology. Being exposed to industry news, trends, and new technological developments has meant that I have heard quite a lot about VR, including the success it has already had and the huge potential it brings. "VR is the future" is one line I've seen and heard more times than I can remember, so it only made sense to me to build on my knowledge of the industry.
Although gaming is an obvious application to virtual reality, what interests and excites me the most about VR is how it can be used within other sectors such as education, travel, and events. I remember watching a video about VR being a driver of empathy and thinking, wow, there is so much potential here for charities and documentary makers, etc. The idea of being able to virtually transport to a whole new environment, perhaps one that aims to educate and see life through someone else's eyes, I think, is such a memorable and impactful way to inspire change.
Working at Virtual Umbrella will be my first time working in the VR industry, so this is very exciting for me and I'm super happy to be a part of the team and the successful start-up that Samantha and Bertie have created. If I enjoy being involved in and contributing to the VR industry (I have absolutely no doubt that I will), I may see it as a potential route to go down once I have graduated from University. VR is an exciting thing and I can't wait to get stuck in!