Welcome to the team Amandine!
The Virtual Umbrella team has been winning new business recently and taking on new and exciting projects. Part of being so busy means it's time to grow, develop and bring new people into our team, so we would like to introduce you to Amandine Flachs who has joined the VU family. Having been in the VR industry for the past 3 years, she is bringing a wealth of experience from her previous roles, but I'll let her tell you the rest.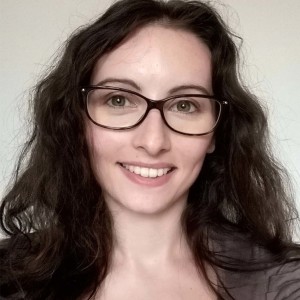 Hello!
My name is Amandine Flachs and I am really excited to announce I am joining the Virtual Umbrella Team as VR Marketing Consultant.
Based in London for the past year, I have been involved in Virtual Reality for the last past 3 years and working in Marketing for as long as I know.
My first VR experience?
I tried VR for the first time in 2013 when most of people didn't know what Virtual Reality was, and Oculus was still working on its DK1 prototype. I was coming back in France after an adventurous trip to California and looking for a new project to get involved in, when I met an international VR visualisation software company. First, I didn't really understand what VR was but as soon as I gave it a try I understood its huge potential.
But at this point in time, nobody had developed headsets, what did my first VR demo look like? My first VR experience was in a dedicated room for VR with a CAVE using a 3D model from a prototyping software in Virtual Reality.
Since then, the technology evolved really quickly and I am glad to be part of it!
As soon as I arrived in London, I discovered step by step a vibrant and welcoming VR community that I am amazed to see growing every day.
I would love to hear about your project, so feel free to drop me a line at amandine@virtualumbrella.marketing